Magnetic Eraser--Use a magnet to hold the erased shavings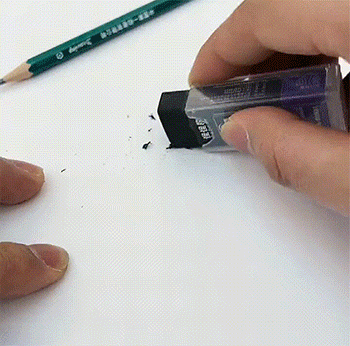 EFFECTIVELY CLEANS - High quality latex-free eraser removes lead easily and cleanly with very little pressure. Children are also very safe to use.
STRONG MAGNET - Eraser with built-in magnet, eraser crumb easily attaches to magnetic surfaces for convenient cleaning.

DURABLE - No smudges, no paper tears and no ghosting. Doesn't crack or harden with age; remains soft and ready to use
TINY DESIGN - It can fit neatly in the palm. Block style is perfect for getting into little corners or erasing large areas quickly.
MULTI-USE - Quickly and easily wipes away marks left on surfaces like paper, desktop, and note boards. Comes with protective sleeve to keep you and the eraser clean. Ideal for the classroom, home and office.

Size: 6.5*2.6*1.5cm/2.54*1.01*0.56in
Weight: 26.5g
Color: Random
Package includes: 1*Magnetic Eraser
Note: Manual measurement, please allow slight errors on size. The color may exist slight difference due to different screen display.